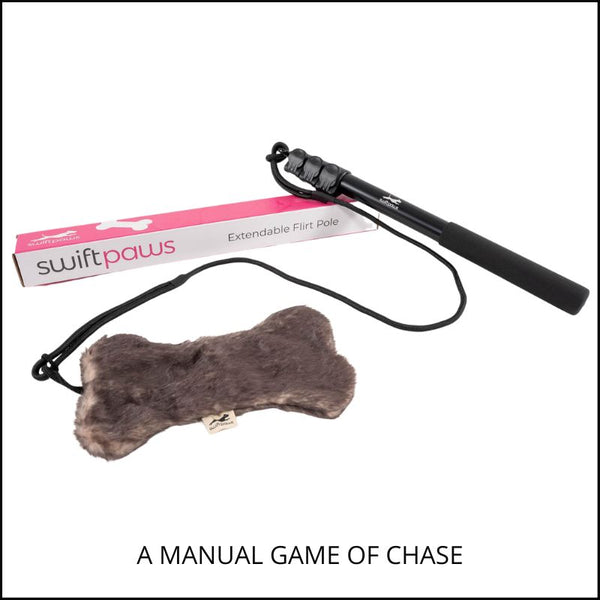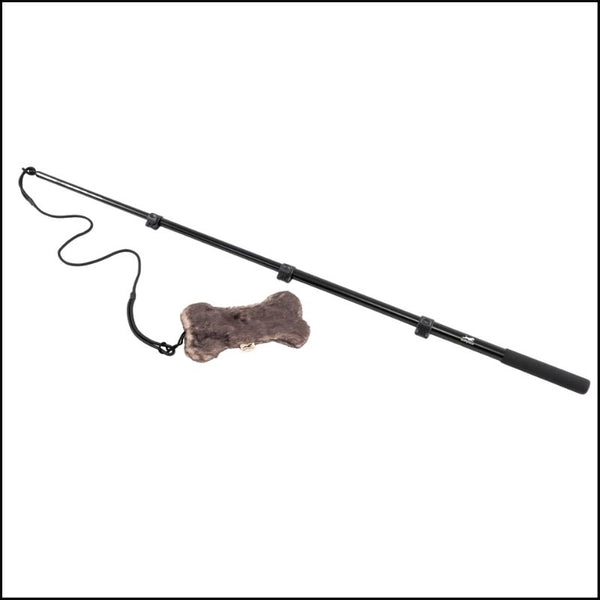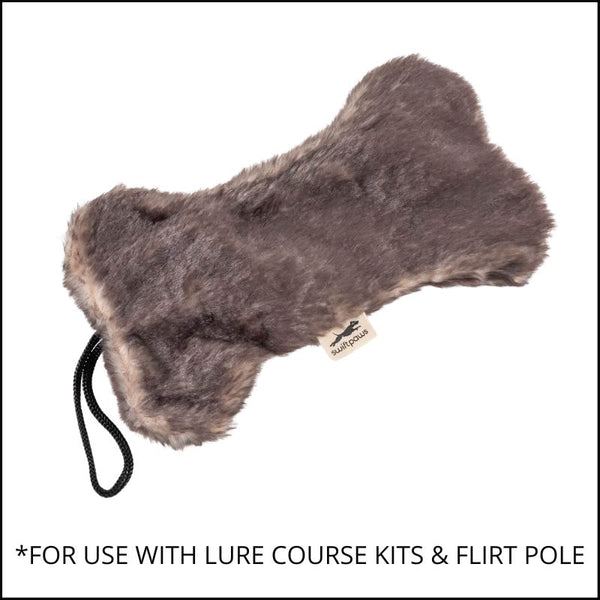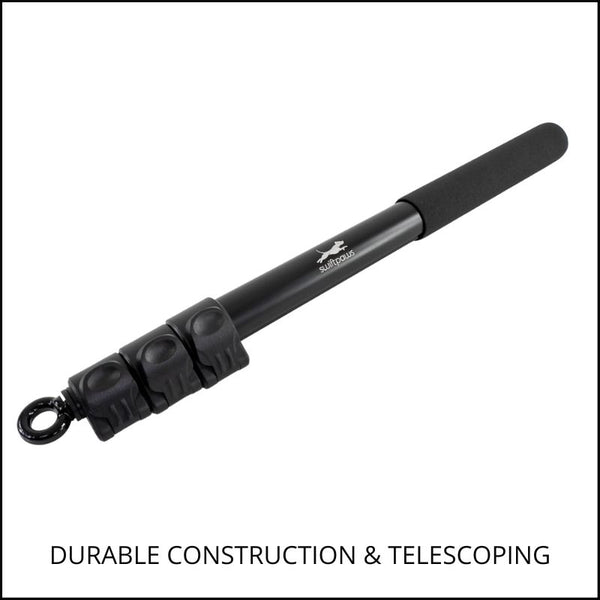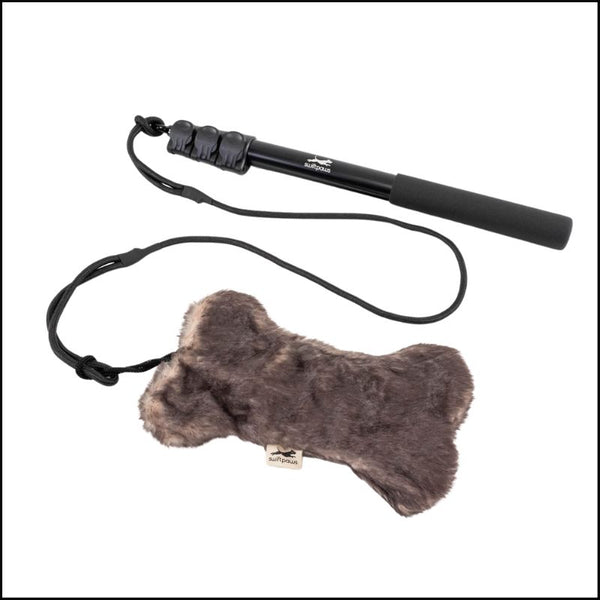 We are excited to announce our first new enrichment product since we introduced SwiftPaws Home - our new SwiftPaws Flirt Pole!
Our Flirt Pole can stand up to the toughest play from the most engaged pups with its all-aluminum construction!  It also comes with a durable bone flag your pup will love - which also works with SwiftPaws lure course kits as a flag. 
We offer a full one-year warranty on our Flirt Pole - it's that good!
Don't forget, our new Critter Pack is the perfect addition to our new Flirt Pole, or you can bundle & save!
Dimensions: 16" closed and 48" extended